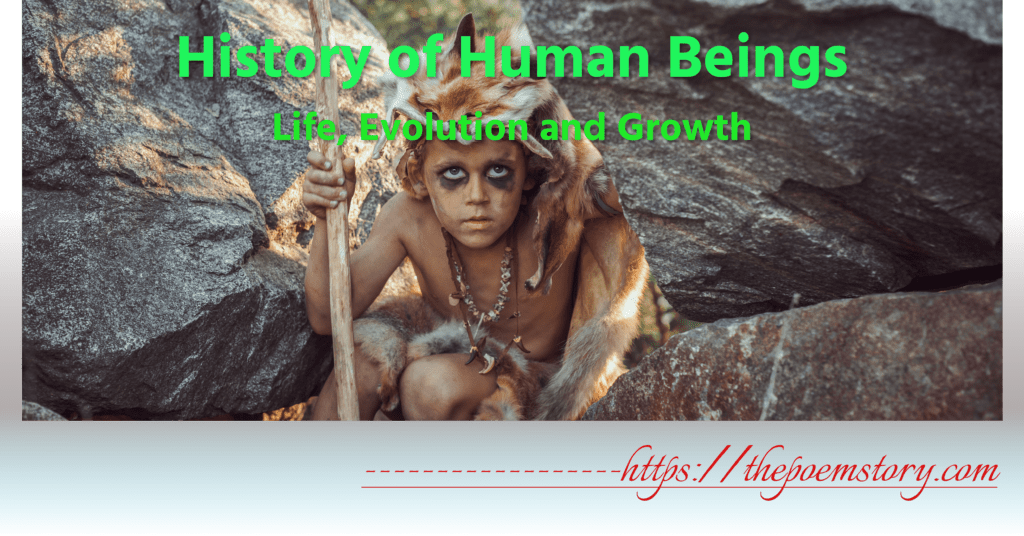 Table of Contents
Life and Evolution Of Human Beings
History of Human Beings is very different from any other species. Every species whether of animals or plants has grown or developed out of another kind. Nature produces new species by natural selection, i.e., by selecting those plants or animals which will be best fitted to survive and adapt themselves to the conditions of life where they happen to exist. Man is no exception to this rule.
However, the adaptation power of Man is significant. He can adapt to various climatic conditions and still survive and thrive.
This process of development has taken place from the earliest fish-like vertebrates to fishes, birds, reptiles, and mammals leading eventually to man.
It is by no means a new idea that man is the product of continuous development. The ancient philosophers in China and India made a special study of the theory of evolution. Notable contributions to the subject of man's place about the earliest forms of life were made by Tson Tse, in the 6th century B. C. In the last two centuries Darwin, Haeckel, and Huxley made thorough research to establish the theory.
Human Struggle for Existence
Man's story begins about 150,000 years ago. Primitive men had no shelter and no clothing. He had to roam about all alone from place to place and lived a precarious existence fighting constantly with Nature and fellow animals.
Food and self-defense were the two major problems and busy tackling them, the man was hardly left with any leisure. By about 75,000 B.C., man learned the use of weapons. From unpolished stones hammers, arrowheads, spear heads, and other crude tools were prepared. Progress was very slow in this Old Stone Age which lasted for about 130,000 years.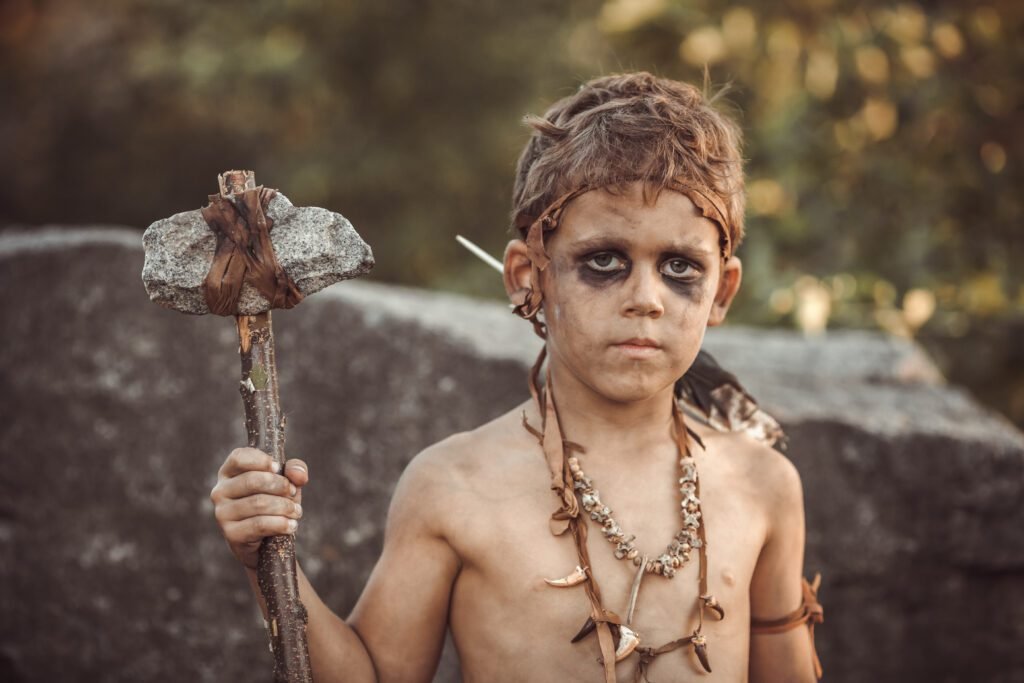 Humans Lived and Learned
During the long dark centuries of the Stone Age, man had learned the use of fur and hide. The skins of the animals he killed for self-defense or food were enough for his primitive attire. He also discovered caves for his residence and began to dislike living in isolation.
Caveman came to know how to light a fire by rubbing two stones or sticks together. Bone and ivory in addition to stones came to be used for making weapons like fish hooks, needles, etc.
The man also taught himself to express his thoughts and desires through the help of sounds and drawings. The walls of their caves were decorated with paintings of animals he saw and killed. Spinning and weaving, pieces of pottery, and handles of weapons began to appear in this period of polished stone.
This is the New Stone Age that lasted 10,000 years. With the use of stones and fire, man's march of progress developed at a faster pace.
When Man Settled Down
Man's nomadic movements in search of food and shelter went on for thousands of years. In the course of hunting he discovered the better use of animals like cows, buffaloes, etc. With enemies of life all around man made friends of these animals and utilized them in many ways.
Domestication of animals helped man to settle down in fixed places for longer periods. This was the beginning of the age when Man turned to other means for food than hunting. It, of course, took many more thousands of years before man observed the process of vegetable growth and discovered agriculture.
From the earliest days, Man had another problem and that was to find a safe dwelling. As soon as he had learned to make tools he built his hut with a thatched roof supported by tree trunks. Some groups lived together in lake villages for mutual protection.
Discovery of Agriculture
The discovery of agriculture between 7,000 and 8,000 B.C., was a revolutionary step. It is easy to imagine that while men hunted, the women found out about the seeds that would be made to germinate.
With the science of cultivation and the use of caves, food, and shelter ceased to be much of a problem. of animals and cattle, use of milk and land are the landmarks of this period when a man found more leisure than ever before. It was about this time that small hoards of human beings flocked together to live in primitive villages which they built. It is primarily agriculture that changed the wandering hoards into settled and organized groups.
Beginning Of Human Civilization
Such groups gradually grew into society and these villages into towns. Surplus production of food gave them the time and the incentive to make other necessities of life. Canoes were made. Rivers could be crossed. Travel and trade were possible.
As they began to live together, the question of respecting mutual rights and maintaining social order arose. As the means of production improved, supervisors and organizers became richer through other people's labor. Kings and nobles sprang from amongst these leaders and pioneers.
About 4,000 B.C., copper came to serve mankind-at least in Egypt, India, and Mesopotamia. Recorded history of man's progress dates from this period. Civilization begins.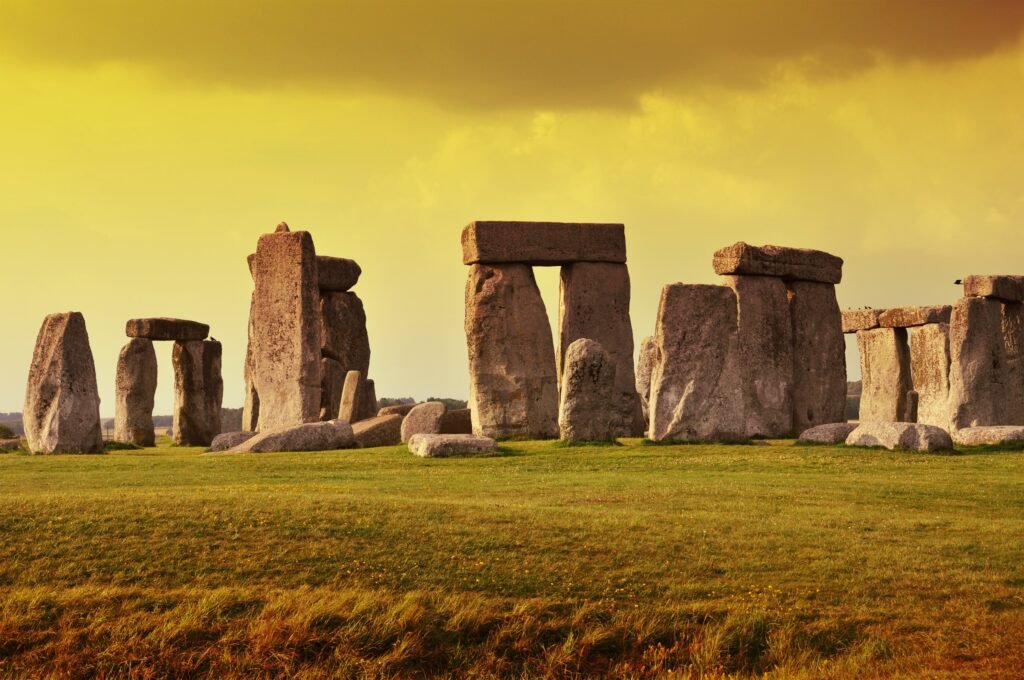 Conclusion – History of Human Beings
Human beings have evolved, survived, learned, and thrived. Initially it was tough to sustain life and they had to live in Caves. After living a Nomadic life for a long time, they started settling in Caves. They hunted for food and with the discovery of agriculture they were able to produce food. With agriculture, they learned to grow food and customized their settlement as per their needs.
Gradually, they grew into civilizations. The place where we are is a gift from our early humans. If they had not learned new skills and had not thought about the growth, we would have never advanced to today's technology.
What do you think? Please comment.
Follow us on Social Media